公告:欲使用Jason瘋英文網站資料庫的同學必須先免費加入Jason瘋英文 Youtue頻道並自動獲得密碼
Jason瘋英文Youtube網址 https://www.youtube.com/user/bairdben
目前分類:Jason教商業英文 (10)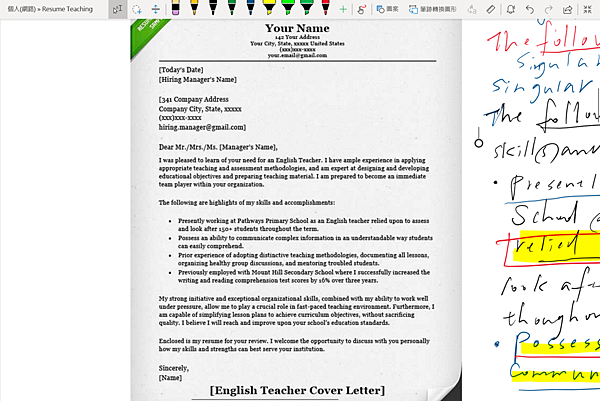 A sage worth learning about: Michael Burry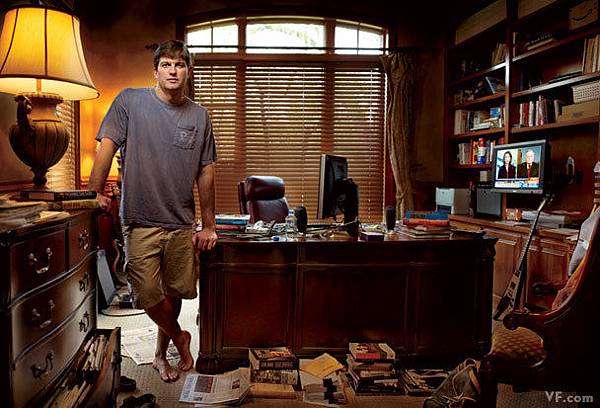 Michael Burry
From Wikipedia, the free encyclopedia
Michael J. Burry (born June 19, 1971) is an American physician and hedge fund manager. He was the founder of the hedge fund Scion Capital LLC, which he ran from 2000 until 2008, and then closed to focus on his own personal investments. Burry was one of the first investors to recognize and invest in the impending subprime mortgage crisis.
Burry was born in 1971 and attended Santa Teresa High School in San Jose, California.[2][3][4] He attended the University of California, Los Angeles (UCLA) for his undergraduate education in economics and pre-med studies. He graduated from Vanderbilt University School of Medicine[3] and did his residency in neurology at Stanford Hospital and Clinics.[5] While off duty at night, he worked on his hobby, financial investing.[5] On one occasion, Burry had been working so hard studying both for medical school and his personal financial interests that he fell asleep standing up during a complicated surgery and crashed into the oxygen tent that had been built around the patient. As a result, he was thrown out of the operating room by the lead surgeon.[6]
Burry left work as a Stanford Hospital neurology resident to start his own hedge fund. He had already developed a reputation as an investor by demonstrating astounding success in "value investing," which he wrote about on message boards on the stock discussion site Silicon Investor beginning in 1996. He was so successful with his stock picks that he attracted the interest of such companies asVanguard, White Mountains Insurance Group and such prominent investors as Joel Greenblatt.
After shutting down his website in November 2000, Burry started Scion Capital, funded by a small inheritance and loans from his family. The company was named after The Scions of Shannara, a favorite childhood book. Burry quickly earned extraordinary profits for his investors. According to the author Michael Lewis, "in his first full year, 2001, the S&P 500 fell 11.88 percent. Scion was up 55 percent. The next year, the S&P 500 fell again, by 22.1 percent, and yet Scion was up again: 16 percent. The next year, 2003, the stock market finally turned around and rose 28.69 percent, but Mike Burry beat it again—his investments rose by 50 percent. By the end of 2004, Mike Burry was managing $600 million and turning money away."[3]
In 2005, Burry started to focus on the subprime market. Through his analysis of mortgage lending practices in 2003 and 2004, he correctly forecasted the real estate bubble would collapse as early as 2007. Burry's research on the values of residential real estate convinced him that subprime mortgages, especially those with "teaser" rates, and the bonds based on these mortgages would begin losing value when the original rates reset, often in as little as two years after initiation. This conclusion led Burry to short the market by persuading Goldman Sachs to sell him credit default swaps against subprime deals he saw as vulnerable. This analysis proved correct, and Burry profited accordingly.[7][8][9] Burry has since said, "I don't go out looking for good shorts. I'm spending my time looking for good longs. I shorted mortgages because I had to. Every bit of logic I had led me to this trade and I had to do it."[6]
Though he suffered an investor revolt before his predictions came true, Burry earned a personal profit of $100 million and a profit for his remaining investors of more than $700 million.[3] Scion Capital ultimately recorded returns of 489.34 percent (net of fees and expenses) between its November 1, 2000 inception and June 2008. The S&P 500 returned just under three percent including dividends over the same period.[3]
According to his website, Burry liquidated his credit default swap short positions by April 2008 and did not benefit from the taxpayer-funded bailouts of 2008 and 2009.[10] He subsequently liquidated his company to focus on his personal investment portfolio.[10]
In an April 3, 2010, op-ed for the The New York Times, Burry argued that anyone who studied the financial markets carefully in 2003, 2004, and 2005 could have recognized the growing risk in the subprime markets.[11] He faulted federal regulators for failing to listen to warnings from outside a closed circle of advisors.[11][9]
---------- 轉寄的郵件 ----------
寄件者:"Jason Pin" <
sheypin@gmail.com
>
日期:2016年4月9日 上午11:53
主旨:停止做有錢人的奴隸吧!金錢的秘密。
收件者:"Jason Pin" <
sheypin@gmail.com
>
副本:
停止做有錢人的奴隸吧!金錢的秘密。Banking was conceived in iniquity and was born in sin. The Bankers own the Earth. Take it away from them, but leave them the power to create deposits, and with the flick of a pen they will create enough deposits to buy it back again. However, take it away from them, and all the fortunes like mine will disappear, and they ought to disappear, for this world would be a happier and better world to live in. But if you wish to remain slaves of the Bankers and pay for the cost of your own slavery, let them continue to create deposits." Sir Josiah Stamp, President of the Bank of England in the 1920s, the second richest man in Britain.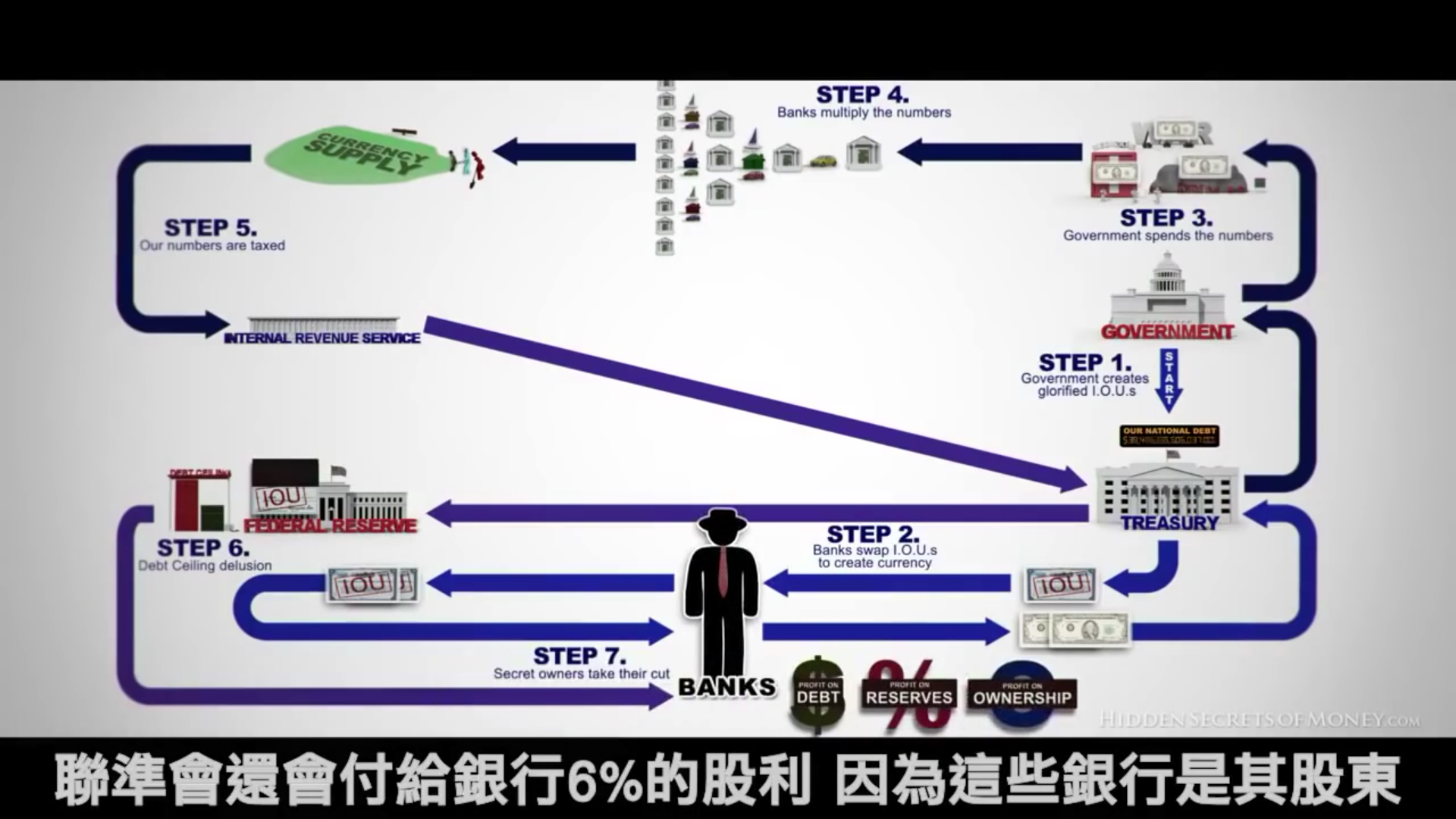 教 授商業英文多年,我常跟學生提醒過多的敬語只會更造成疏遠. 比如說: "當初到美國時承蒙您熱情的招待. 今晚請駕凌寒舍(其實是要炫耀豪宅). 小弟將會您準備些粗茶淡飯(滿漢全席). 如不嫌棄, 請容我介紹賤內(太太)及小犬(兒子)給您認識以答謝我十二萬分的敬意." 外國朋友聽到大概都會大吃一驚! 什麼賤人, 小狗不知所云的內容. 正解應為: Thank you for your hospitality when I was in America. I would like to thank you by inviting you to my house for dinner tonight and introducing my wife and sons to you.
王品集團旗下餐廳,被外界點名為,語言癌發源地,因為服務人員總是把「的動作」、「的部分」這些冗詞贅字掛在嘴邊,但外傳這些話不花大錢,到王品旗下高價位的牛排館或是鐵板燒是聽不見的...